A crisis is adverted thanks to the swift action a South Carolina police officer took to help save the life of a 2-year-old girl who fell out of a moving vehicle onto the interstate.
Jason Marzan, an officer with the North Charleston Police Department, said the incident happened on October 16 as he was responding to an unrelated collision. 
Marzan, 46, said that the call caught his attention when he heard "something about a child falling out of a moving car" along Interstate 26. 
"I was like, 'Whoa, wait a minute, hold on," did they just say a baby fell out of a moving car on the Interstate," Marzan said in an interview with Fox News Digital.
COAST GUARD RESCUES 2 FROM SINKING 44-FOOT SAILBOAT OFF SOUTH CAROLINA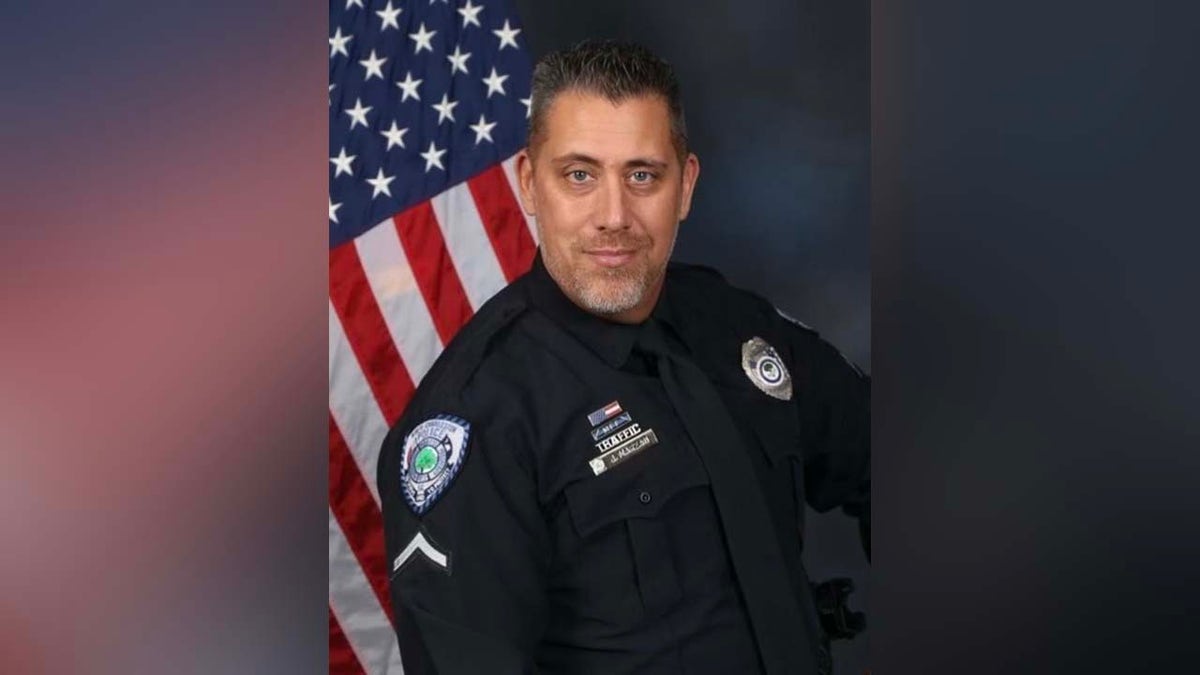 "I was pretty close to where the call was and got there quick, Luckily, the car behind was a woman from Shaw Air Force Base and said she saw two things fly out, thinking it was a doll and when she realized it was a real baby, she was able to position their car to prevent any other vehicle from hitting the child in the roadway.
Marzan added that he and woman from the Air Force both applied a tourniquet to the toddler as she was missing half her right arm, from elbow down, to stop the bleeding before first responders arrived and transported her to a local hospital. 
"My first thought is to make sure nothing else happens to this little girl. It just all kind of kicks in, you know. I have 21 years in the Army, retired. So it just kind of all comes to you, just quick reaction to it, do what's first, do what's best," Marzan said.
"I have 21 years in the Army, retired. So it just kind of all comes to you, just quick reaction to it, do what's first, do what's best"
FAMILY REMOVES DEATH-THEMED HALLOWEEN DECORATION DUE TO NEIGHBOR'S CANCER DIAGNOSIS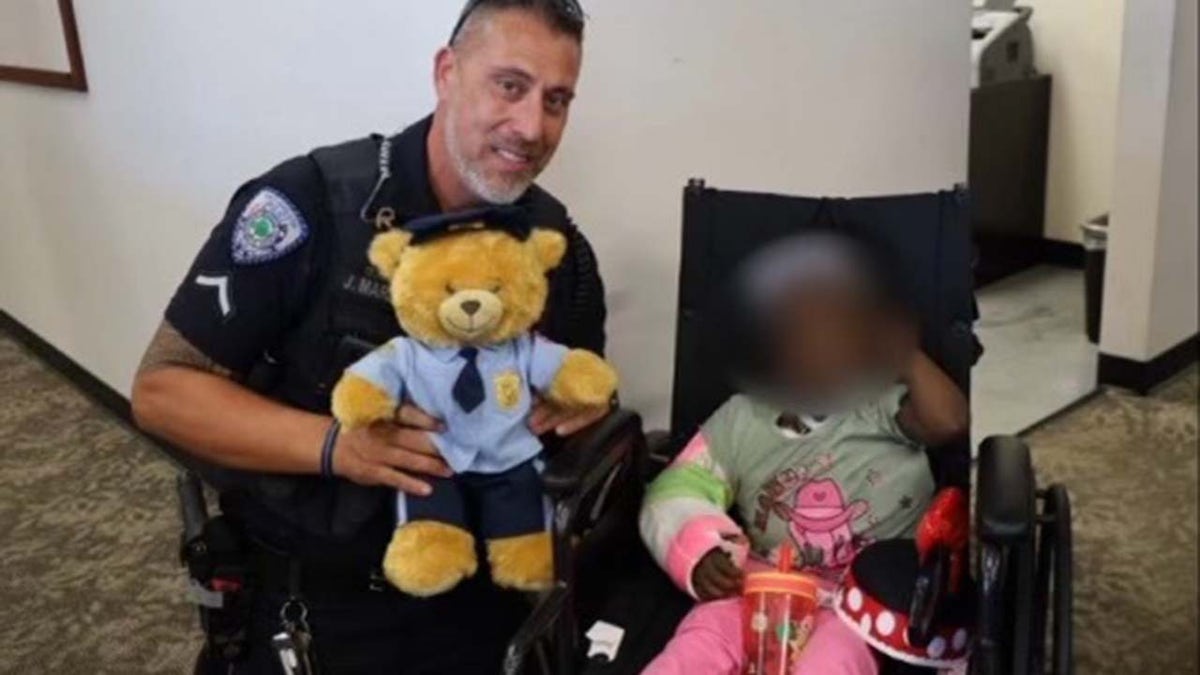 From grisly scene, to the hospital, Marzan was left uneasy not knowing if the toddler was going to be ok.
"Not knowing the status and just having to go on with my day was tough. I had a tough time sleeping and luckily, I was able to go to the hospital and see her," said Marzan.
What could have been a tragedy was suddenly a miracle – thanks to Officer Marzan and the doctors and surgeons at the hospital.
"I got the hospital and the doctors showed me to her room and I was thinking, "Oh, she's alive, this is great news, this is awesome," said Marzan. 
Marzan says the doctors were able to reattach her arm and that the toddler would be able to return home in a few days.
CLICK HERE TO GET THE FOX NEWS APP
"Speaking with the surgeon and the family at the hospital, they said if it was a minute later, that probably would have been a different story, and she most likely would not have survived. To be there knowing you helped save somebody, that they can live another day, especially a child that young, it is a little different," said Marzan.
Marzan says he was able to visit the toddler and family and stay in touch, even bringing her a Minnie Mouse ears and a special teddy bear with the police department badge.
"I'm just so thankful, you know, not all calls turn out like this or have a happy ending. This is probably one of the best things about wearing the badge," said Marzan.