An Oregon man whose videos about homelessness in Portland went viral online has been arrested on theft charges related to his job as a homeless services specialist.
Police arrested Kevin Dahlgren Tuesday morning on 19 charges related to multiple incidents of theft and misuse of his official position with the City of Gresham, a city just east of Portland.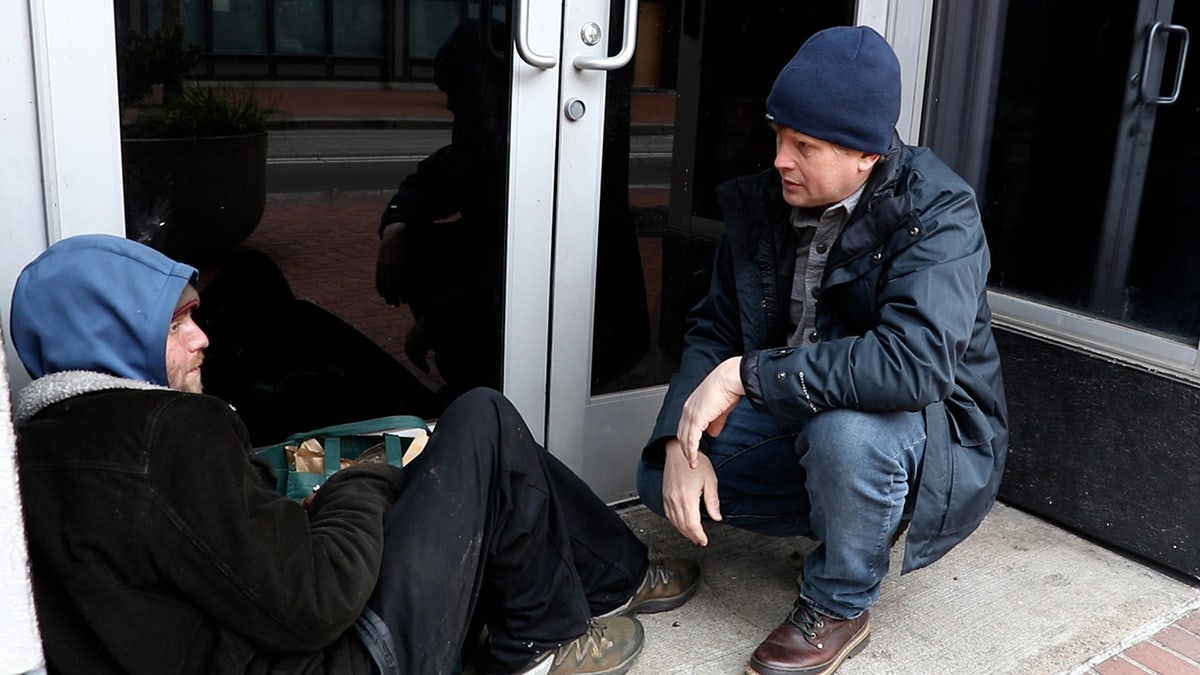 'FENTANYL NEXUS': PORTLAND POLICE'S BIKE SQUAD FACES 'EXPLOSION' OF OPEN-AIR DRUG USE
Court records allege Dahlgren stole property worth thousands of dollars from 2020 through 2021 while working as a homeless services specialist for the city of Gresham, The Oregonian reported. An official source told the paper that the investigation involves Dahlgren's use of a city procurement card.
A city spokesperson told Fox News that staff "discovered suspicious activity" in March of this year and placed Dahlgren on leave. Dahlgren resigned soon after, the spokesperson said in an emailed statement.
"Public service is at the heart of this organization, and we want to assure our community that anyone whose actions could cause harm to Gresham will be held accountable," the statement reads.
HOMELESS CONSULTANT ARRESTED FOR THEFT WAS OUTSPOKEN CRITIC OF PORTLAND POLITICS
WATCH MORE FOX NEWS DIGITAL ORIGINALS HERE
Dahlgren has been a vocal critic of what he calls the "homeless industrial complex" in states like Oregon and California and regularly films interviews with people living on the streets.
One clip of a woman making a tongue-in-cheek remark that being homeless in Portland is a "piece of cake" racked up millions of views on X. 
"If money were the solution, we would have already solved" homelessness, Dahlgren told Fox News in February.
"When you're not actually helping the permanent solutions, the old homeless stay there and the new homeless come in and everything just grows," he added. "And I don't know exactly why, except I think there was certainly a shift in Portland politics and people ideologies just sort of changed over the last 20 years."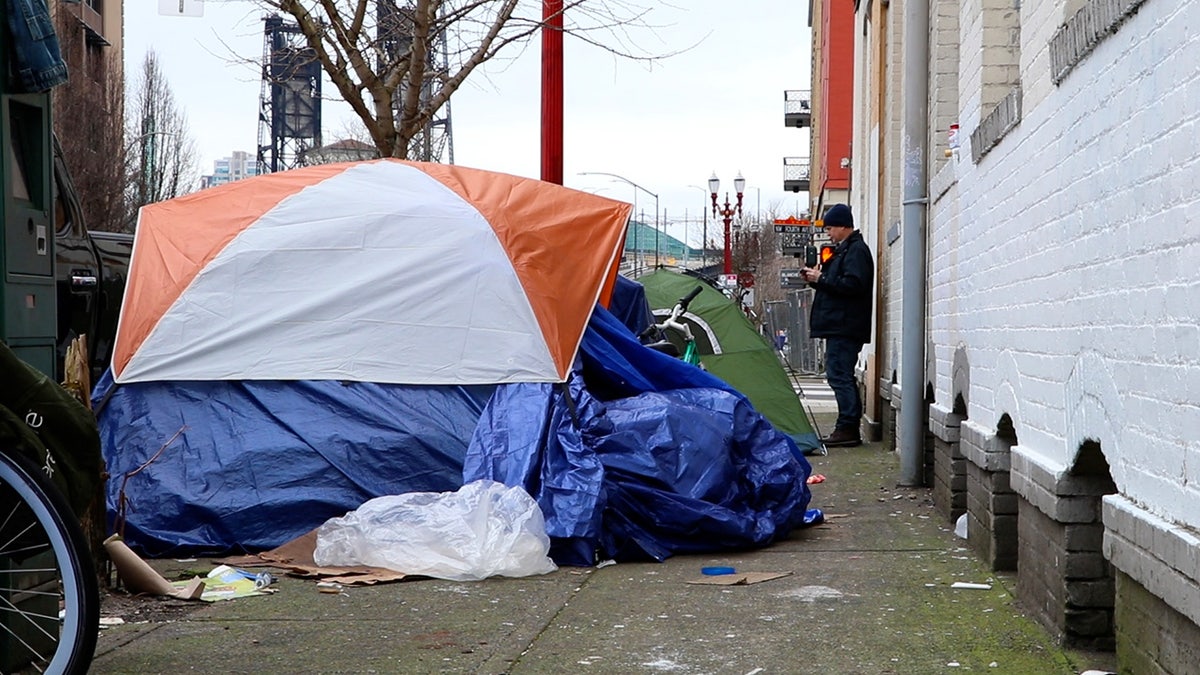 PORTLAND WOMAN KNOCKED OUT BY ATTACKER BLAMES CITY FOR SLOW POLICE RESPONSE: 'WE DID THIS TO OURSELVES'
Dahlgren describes himself as a truth teller, shining a light on "radical" activists who have turned homelessness and drug use into a "social justice cause." He's spoken on national newscasts and podcasts and was heavily featured in a YouTube documentary about drugs in Portland that was viewed 10 million times. 
He also found an audience among many Portland area leaders, speaking at a neighborhood town hall alongside Portland Mayor Ted Wheeler in March, meeting with Portland Commissioner Mingus Mapps for lunch last year and campaigning for now-Commissioner Rene Gonzalez, The Oregonian reported.
"He went around and talked with a lot of candidates and campaigns," Gonzalez's chief of staff, Shah Smith, told the paper. "He had a lot of ideas that didn't pan out."
CLICK HERE FOR THE FOX NEWS APP
The charges against Dahlgren include seven counts of theft, five counts of identity theft, two counts of aggravated identity theft and five counts of official misconduct.
Dahlgren was released yesterday, according to jail records. He did not return a request for comment.
Dahlgren started working for Gresham's homeless services team in 2018 and was paid $80,000 a year, The Oregonian reported.