EC3 made his National Wrestling Alliance (NWA) debut at the company's 74th-anniversary show last year and a year later he defeated Tyrus for the Worlds Heavyweight Championship putting him on top of the historic promotion and ending the career of one of the most well-known performers in the business.
Two months after capturing the title at the 75th-anniversary show, Thom Latimer used the "Lucky Seven Rule" to drop the NWA World Television Championship for a chance at EC3's title. The two will meet in a singles match at NWA Samhain later this month for the title.
Better yet, EC3 gets to perform in front of his hometown fans in Cleveland, Ohio.
CLICK HERE FOR MORE SPORTS COVERAGE ON FOXNEWS.COM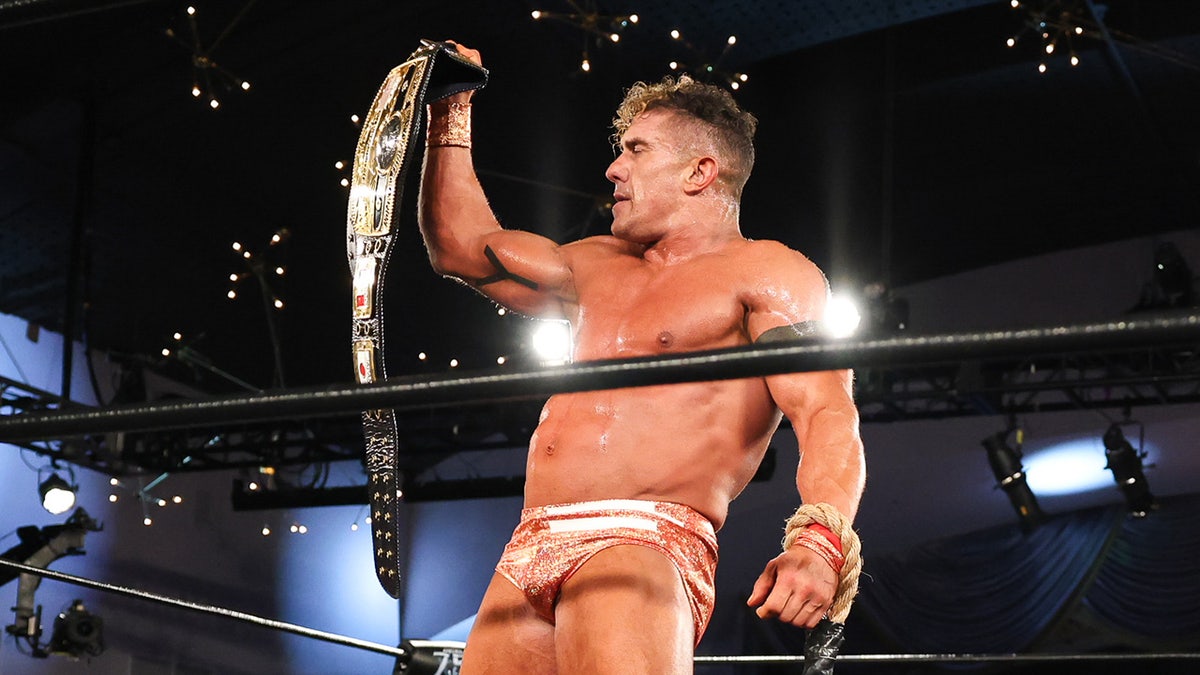 "I've been gone for a long time but I did move back because what that means to me as a city is family," the champ explained to Fox News Digital in a recent interview. "I've been gone for so long and I haven't been around family and what I've noticed through the travels and journeys through this industry, this business, you can get blindsided by fake relationships, fake friends, fake people, fake employers that, when you look down to it, who's truly there for you no matter what and that's family.
"That's what the city kind of represents to me growing up here. Like, it's not an easy place to grow up. I've had a very nice upbringing so I have no qualms about a rough childhood or anything like that but I guess it's kind of parallel to being a Cleveland fan – constant frequent heartbreak. So, it kind of conditions you to be able to handle anything in life and within this industry there is constant hardships, heartbreaks, things of that nature. So' that's probably why I adapted so well."
EC3 knows his opponent well. He and Latimer were together in Florida Championship Wrestling (FCW) before it rebranded and became NXT. The two were also at Impact Wrestling. Latimer was known as Bram in the company and EC3 as Ethan Carter III.
EC3 was a two-time TNA World Heavyweight Champion and an Impact Grand Champion. Latimer was the King of the Mountain once in the company and when he got to NWA, he's been a tag-team champion and was the TV champion before he cashed it in for a chance to face off against EC3.
"It's full circle and Thom, as a talent, he's one of the best I've ever been in the ring with and I've been in the ring with some of the best. I don't think he has that perception just based on that it's never happened on the grandest stage, perhaps. But he's so good and then was a victim of his own circumstances," he said referring to Latimer's domestic violence arrest in 2015 in which the charges were later dropped. "To get past that and recreate himself and find happiness, I'm happy for that.
NWA OWNER BILLY CORGAN TOUTS TALENT AHEAD OF SAMHAIN, TALKS NEW TERRITORY, TAKING 'MONEYBALL' APPROACH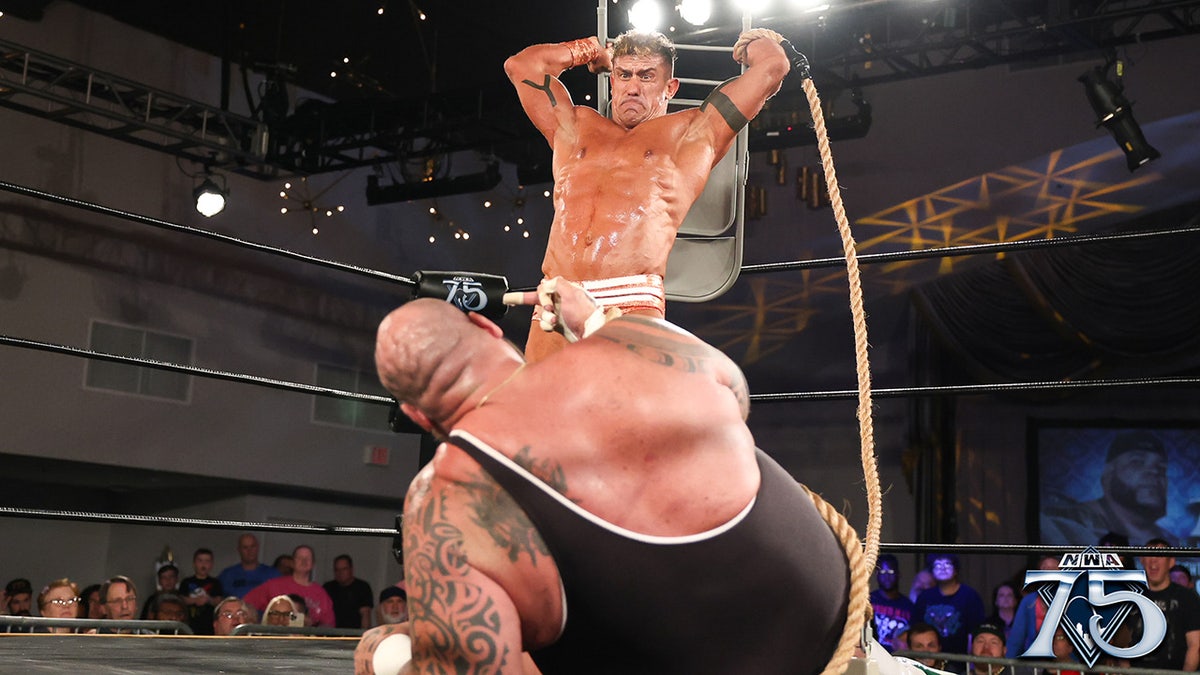 "But at the same time, coming to NWA, I came here for a guy like him because I know that I can bring the absolute best out of people. And I think he needs a platform to show he's as good as I'm saying he is. But also I need to show that I'm better than him."
It's the first time EC3 has held the "Ten Pounds of Gold" – a belt whose history dates back to the 1940s with champions like Bruno Sammartino, Lou Thesz, Dory Funk Jr., Terry Funk, Harley Race and more.
He told Fox News Digital the moment didn't hit him until he actually held the strap.
"It's not only the legacy and the nostalgia and the legends that have held it beforehand, but also kind of a culmination of it, like a hard journey to get here," he said. "Coming from whatever happened, starting with pandemics and WWE and the unnecessary blatant lies spread about me and cancellation and things that are so far from the truth that people would believe based on my one desire which was to create something with (the wrestling promotion) Control Your Narrative.
"With Control Your Narrative, it is a platform for talent to become who they're supposed to be. Give people an opportunity to be seen by the world. That was the idea. Whether it's young inspiring talent looking for their first shot or talent that needs to be recreated, reinvented, that's what CYN was supposed to be. But then it got dragged through the mud because honestly it was a threat."
Over the summer, EC3 started the CYN Co-Operative to try to get prospective wrestlers ready for the limelight. He then launched a new promotion called Exodus Pro.
On Oct. 9, NWA owner Billy Corgan announced the relaunch of the territory system with Exodus Pro being the first one. EC3 told Fox News Digital he never wanted CYN as a promotion but as an "ideal, a mindset."
"(Corgan) and I had pretty similar visions and different routes to get there. It's kind of interesting how they coincided. So, it's pretty cool," he said. "It's a great honor to have his trust and his faith to be the first. But that also means more pressure, more work, a lot more work, not more money. No, definitely not more money. More work, more people dependent on you for good and for their nefarious means.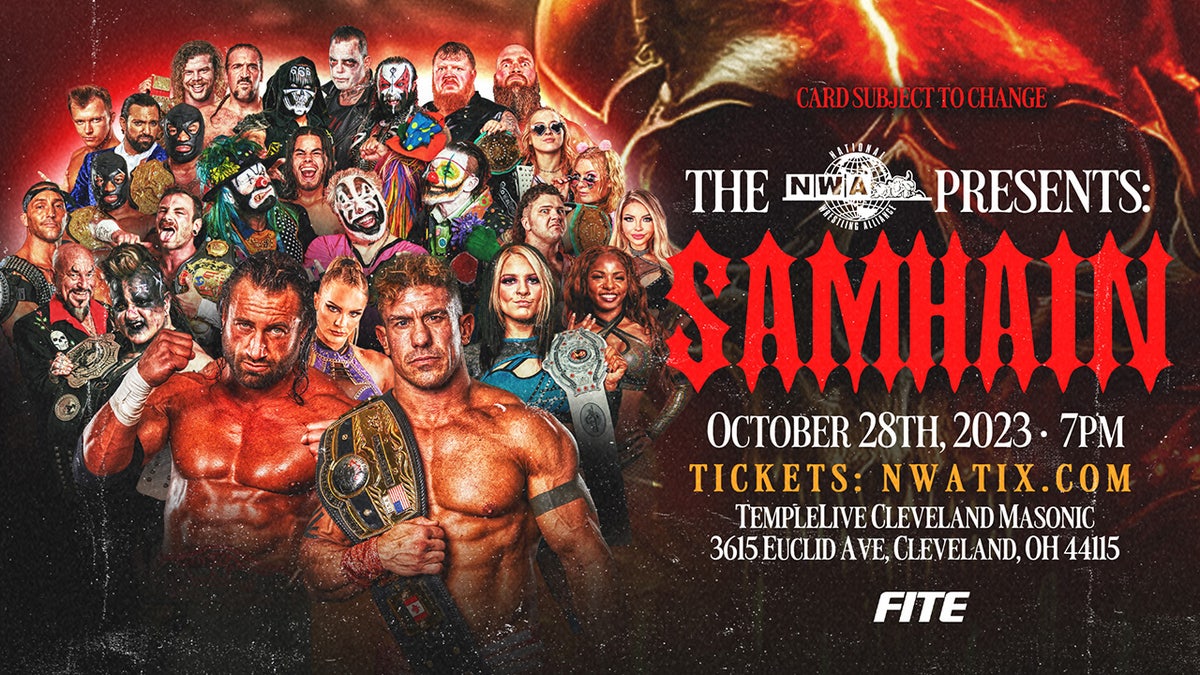 "So, like weeding people out. It's a very interesting experience and it's funny what a semblance of power in this industry can do to people that desperately want an opportunity and how they treat you slightly different when they think you can now provide that for them. I have a lot of new friends, apparently."
CLICK HERE TO GET THE FOX NEWS APP
NWA Samhain is set for Oct. 28 at TempleLive at Cleveland Masonic. The event can be viewed on Fite TV as well.