Rep. Hakeem Jeffries, D-N.Y., hit back at "Squad" member Rep. Cori Bush, D-MO., on Tuesday after she claimed Israel was committing "ethnic cleansing" against Gaza following the Oct. 7 Hamas terrorist attacks.
CNN's Wolf Blitzer asked the Democratic House Majority Leader to respond to Bush's statement after noting she was receiving bipartisan backlash over her statement. 
"Israel is not conducting an ethnic cleansing campaign. Israel is not engaged in genocide. Israel was brutally attacked in the most horrific way on October 7th. It has resulted in the largest loss of Jewish life since the Holocaust. And Israel is in a position where it is responding and going after Hamas. That is a necessary and urgent project for it to complete," Jeffries said.
He added that they were also going to make sure Palestinians received humanitarian assistance.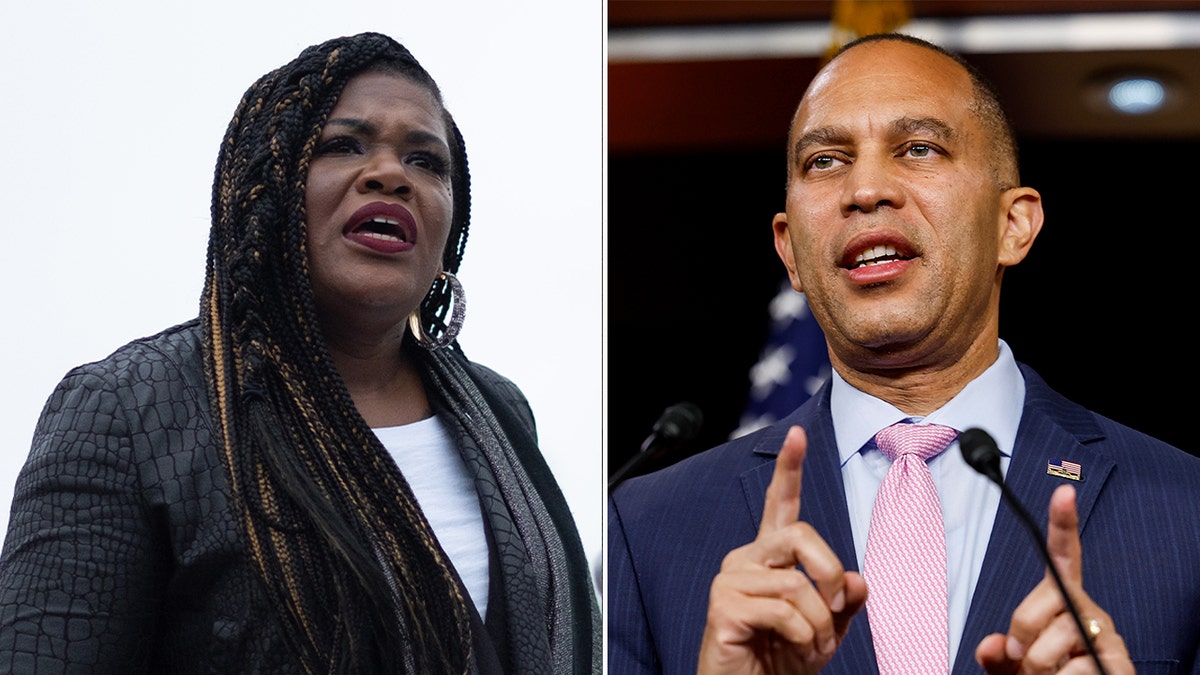 ST. LOUIS COUNTY PROSECUTOR LAUNCHES PRIMARY CHALLENGE AGAINST CORI BUSH
"At the same time, we are, of course, going to make sure that we are providing the humanitarian assistance necessary to Palestinian civilians who may be in harm's way through no fault of their own. That's also one of the reasons why the package that has been put forward by President Biden should be considered in its totality," Jeffries noted.
"This is a dangerous world that we are all living in right now. This is a heavy time in America and throughout the world. And we shouldn't be playing partisan political games, which is what it appears the extreme MAGA Republicans are prepared to do this week. And that's unfortunate," he said, referring to House Republicans' bill for Israel aid. 
Jeffries was also asked if killing one or two leaders of Hamas was "worth the deaths of so many civilians."
"I support Israel's effort to defend itself. It has not just the right to defend itself but the responsibility toward its citizens and its sovereignty in the face of brutal, horrific attack that took place on October 7th. And for the good of Israel, for the good of the region, for the good of America, the free world, and for the good of the Palestinian people in Gaza, we need to make sure that Hamas is defeated. At the same time, as President Biden has consistently said, it's our hope and expectation that Israel will follow the international rules of war, particularly as it relates to mitigating and deploying every single measure to try to limit, if not eliminate civilian casualties." he responded.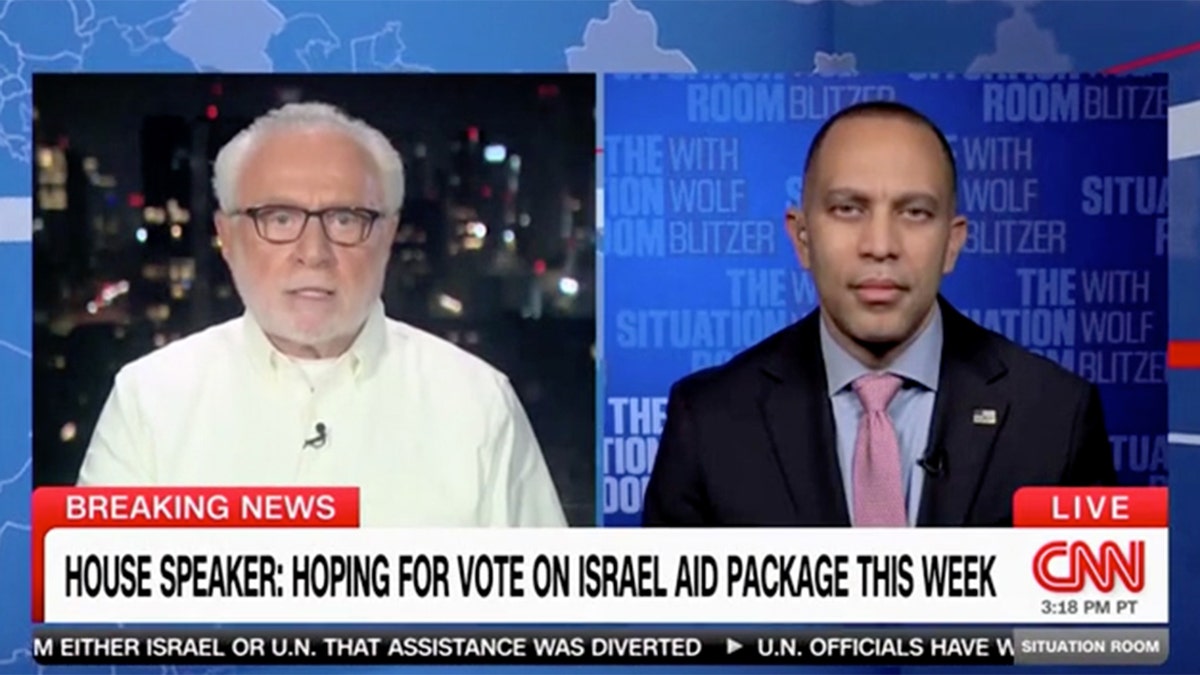 'SQUAD' DEMOCRATS VOTE AGAINST CONDEMNING 'BARBARIC' HAMAS ATTACK ON ISRAEL
Bush claimed that "millions of people with nowhere to go" are "being slaughtered" in Gaza as Israel conducts its retaliatory campaign.
"We can't be silent about Israel's ethnic cleansing campaign," she wrote on X. "Babies, dead. Pregnant women, dead. Elderly, dead. Generations of families, dead."
A Jewish lawmaker, Rep. Josh Gottheimer, D-N.J., called the Squad's continued calls to end assistance going to Israel "sickening" in October. 
Bush and Rep. Rashida Tlaib, D-Mich., have called for U.S. assistance to Israel to end amid the war.
"It sickens me that while Israelis clean the blood of their family members shot in their homes, they believe Congress should strip U.S. funding to our democratic ally and allow innocent civilians to suffer," Gottheimer said.
Squad Democrats also voted against a House resolution to condemn the "barbaric" Oct. 7 attack on Israel by Hamas terrorists.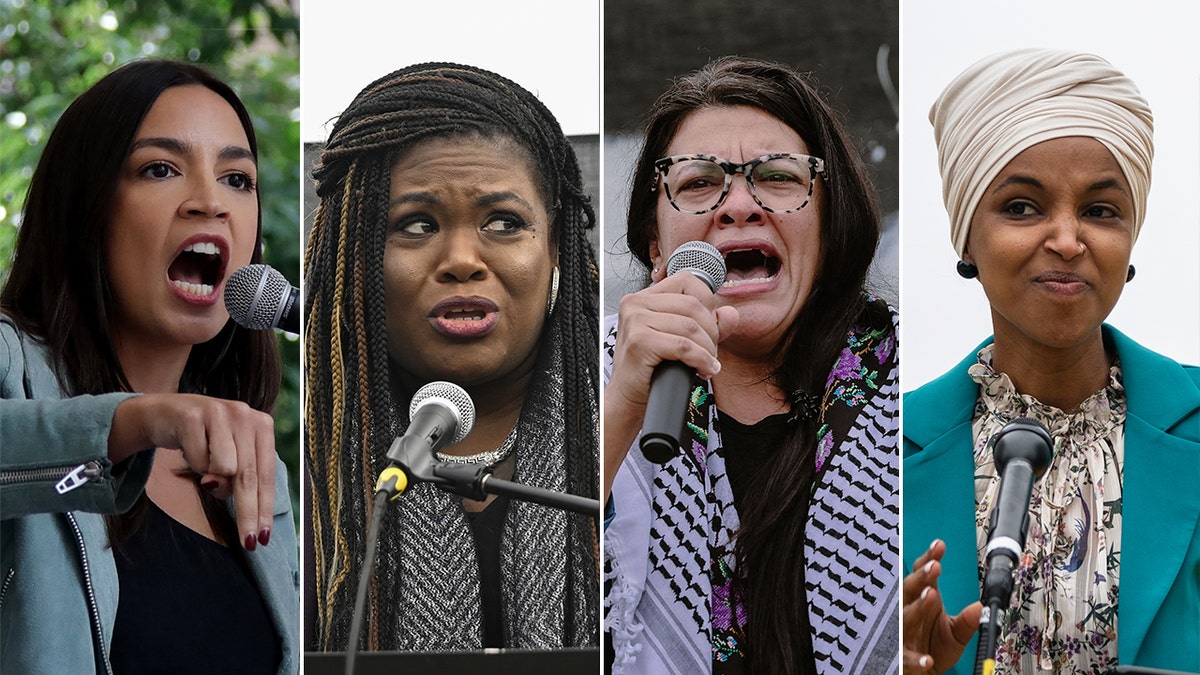 CLICK HERE TO GET THE FOX NEWS APP
For more Culture, Media, Education, Opinion, and channel coverage, visit foxnews.com/media.
Fox News' Anders Hagstrom contributed to this report.