Gwyneth Paltrow revealed that the birth of her daughter Apple in 2004 was her reason to leave Hollywood. 
"Once I had Apple, I really didn't want to fly off and go [on] location, and I wanted to be home," the Goop founder explained to reporters at the launch event for her more affordable good.clean.goop beauty line Wednesday. 
"I think especially women have very different chapters in their lives, and I think we should feel free to lean into whatever incarnation comes with the next chapter." 
Paltrow was an "it" girl in the 1990s and early 2000s, starring in movies like "Se7en," "Emma," "Shallow Hal" and "Sky Captain and the World of Tomorrow." And she won a best actress Oscar for "Shakespeare in Love" in 1999. 
GWYNETH PALTROW'S DAUGHTER APPLE IS SPITTING IMAGE OF HER MOTHER AT PARIS FASHION WEEK DEBUT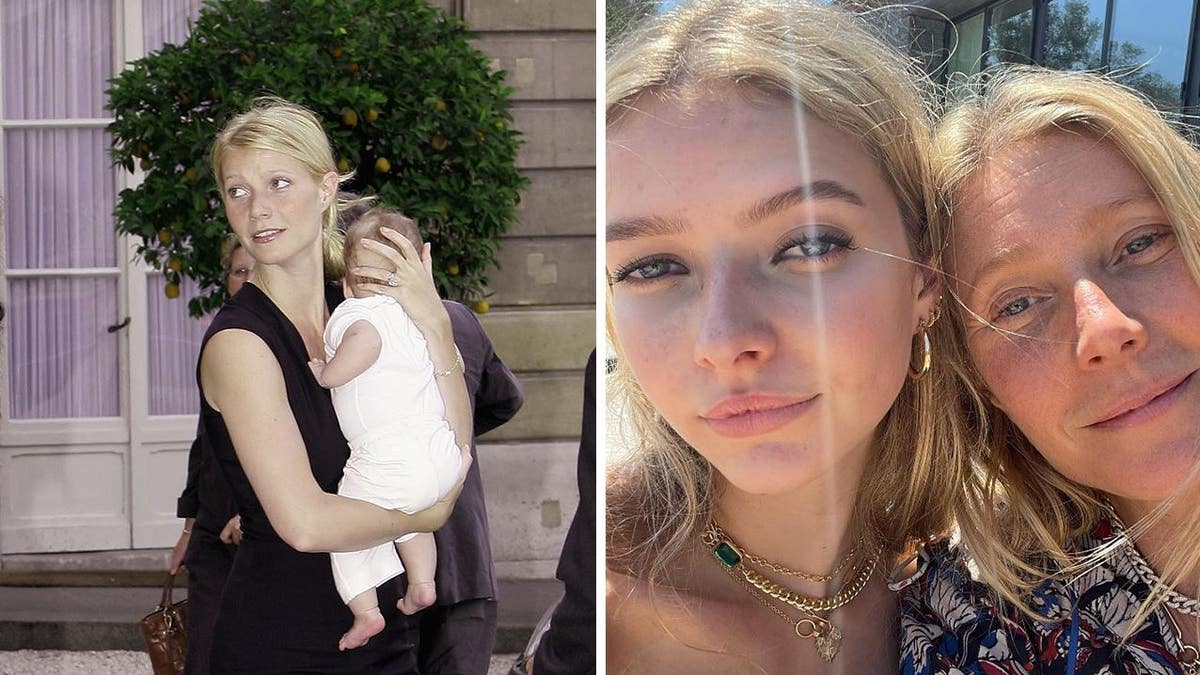 But after she married Chris Martin in 2003 and gave birth to her daughter a year later, her priorities changed. The former couple also share son Moses, 17. 
"I think we should all give ourselves the permission to do that," she said of realigning priorities. 
The 51-year-old said she was grateful she was able to take a "pause" from acting and "be home and have my little kids. And then I had this voice inside me, 'I don't know if I really want to go back to doing [acting].'
CLICK HERE TO SIGN UP FOR THE ENTERTAINMENT NEWSLETTER
"And then it gave me a bit of a crisis. Well, then, what does that mean about me, and who am I if I'm not, am I worth anything? It was very confusing."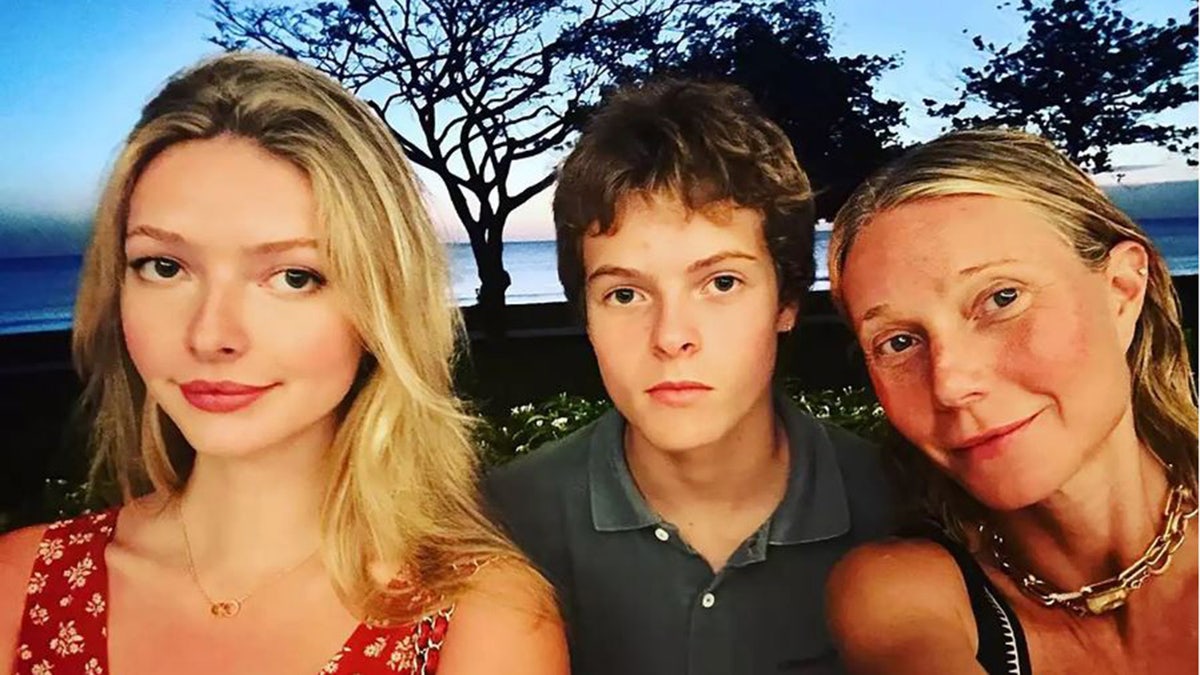 Paltrow continued to work after her children were born, playing Pepper Potts in the "Iron Man" franchise and "The Avengers," along with other movies, but her roles tended to be smaller and less frequent.
Since stepping away from the spotlight, Paltrow's main career focus has become Goop, her multimillion-dollar lifestyle brand she launched in 2008. 
Apple is now attending Vanderbilt University while Moses is a senior in high school. 
LIKE WHAT YOU'RE READING? CLICK HERE FOR MORE ENTERTAINMENT NEWS
"I'm in a phase where I feel like things are just extra, extra messy because I have so much to do," Paltrow told Bustle this week in a profile. "My son and stepson are both seniors in high school, and sometimes I feel like the college process is a full-time job in and of itself." 
Paltrow is stepmom to husband Brad Falchuk's two children — Isabella, 19, and Brody, 17. She married the producer in 2018 after divorcing the Coldplay frontman two years earlier.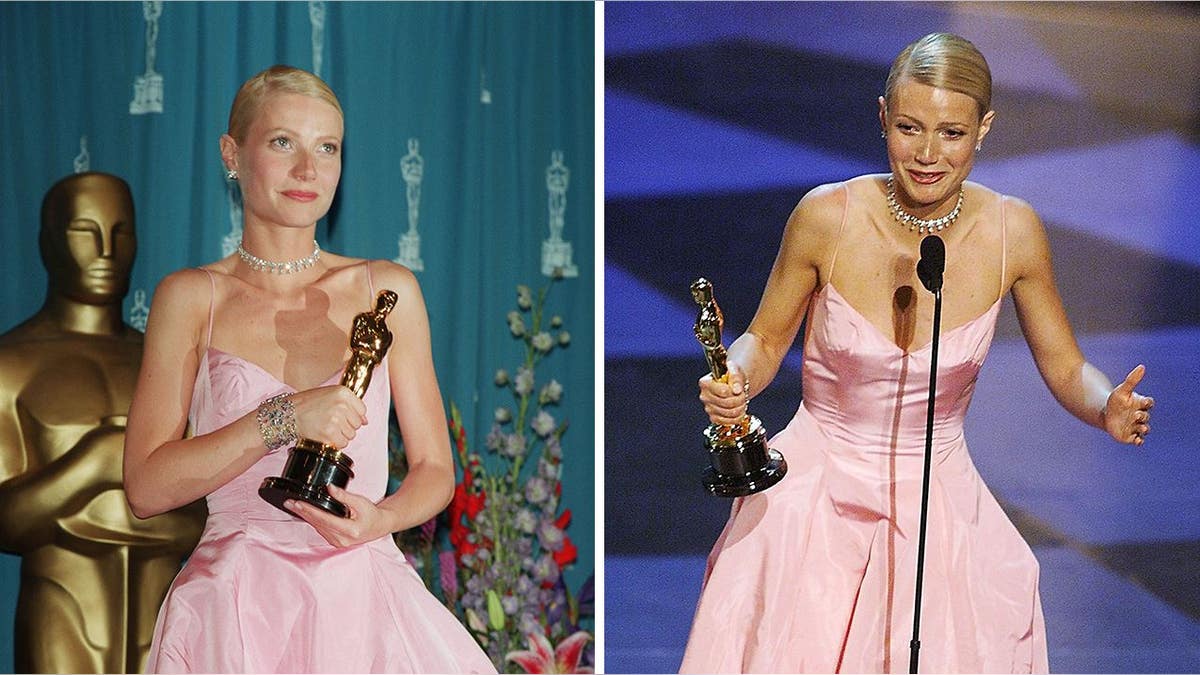 "Apple was very clear on where she wanted to go and did everything in her power to make it happen and manifested it," Paltrow told Bustle. "Moses is like, 'I don't know, I like this and I like that, and let's go back and see this, let's go back and see that one.' He's more relaxed about it. He's kind of like, 'I'll be happy wherever; it's fine,' which is a great feeling."
She also gave her thoughts on her kids being derisively called "nepo babies" for having famous parents. 
Apple's "really just a student, and she's been very … she just wants to be a kid and be at school and learn," Paltrow explained. "But there's nothing wrong with doing or wanting to do what your parents do. Nobody rips on a kid who's like, 'I want to be a doctor like my dad and granddad.' 
"The truth is if you grow up in a house with a lot of artists and people making art and music, that's what you know, the same way that if you grow up in a house with law, the discussions around the table are about the nuances of whatever particular law the parents practice. I think it's kind of an ugly moniker. I just hope that my children always feel free to pursue exactly what they want to do, irrespective of what anybody's going to think or say."
CLICK HERE TO GET THE FOX NEWS APP
Paltrow also told Bustle she may sell Goop in a few years and "literally disappear from public life. No one will ever see me again."