EXCLUSIVE — Fox News Digital has learned that Sen. Steve Daines, R-Mont., has introduced a bill that seeks to reclassify the Iran-backed Houthis in Yemen as terrorists, following a series of attacks on Israeli and U.S. forces.
"The ongoing attacks on Israel are horrific — and they're being perpetrated by Iranian proxies, including the Houthis," Daines told Fox News Digital in written comments. "Hamas, Hezbollah and the Palestinian Islamic Jihad have all been designated FTOs (foreign terrorist organizations) since 1997, there is no reason that the Houthis shouldn't be on the FTO list as well."
"The Houthis attacked Israel this week with missiles and drones," he continued. "It was already past time for the Biden administration to re-designate them an FTO but now it's even more important in order to send a message to the world that the United States will not tolerate attacks on our allies."
"This is especially important in order to send a direct message to Iran, the world's largest state sponsor of terror," he wrote.
BIDEN WHITE HOUSE BRAINSTORMING ANTI-ISLAMOPHOBIA PROGRAM AMID WARNINGS AGAINST SUPPORT FOR ISRAEL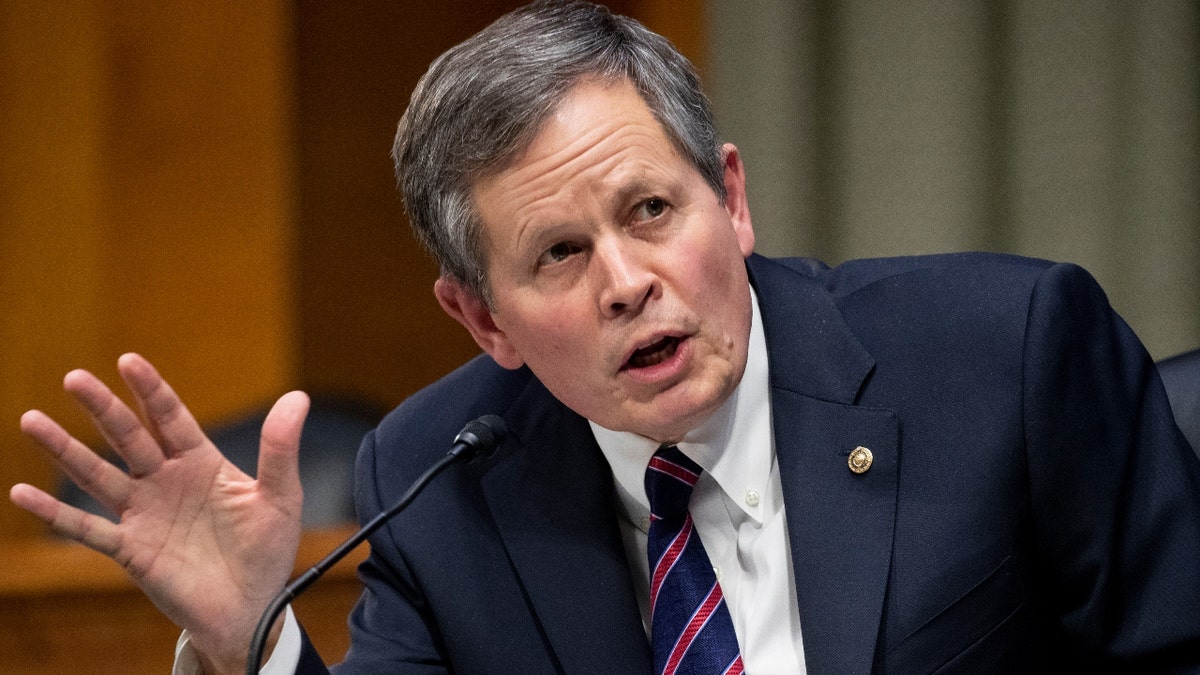 The USS Carney last week shot down four missiles and dozens of drones launched from Yemen and seemingly intended for Israel. The Houthis then took credit for a "large batch" of ballistic and cruise missiles launched on Tuesday at Israel, which the Israel Defense Forces shot down.
The Standing Against Houthi Aggression Act seeks to designate Ansarallah – more commonly known as the Houthis – to allow the U.S. to enact several measures and sanctions against the group, including disruption of financial support networks.
BIDEN SAYS AMERICAN CITIZENS TO LEAVE GAZA THROUGH RAFAH BORDER CROSSING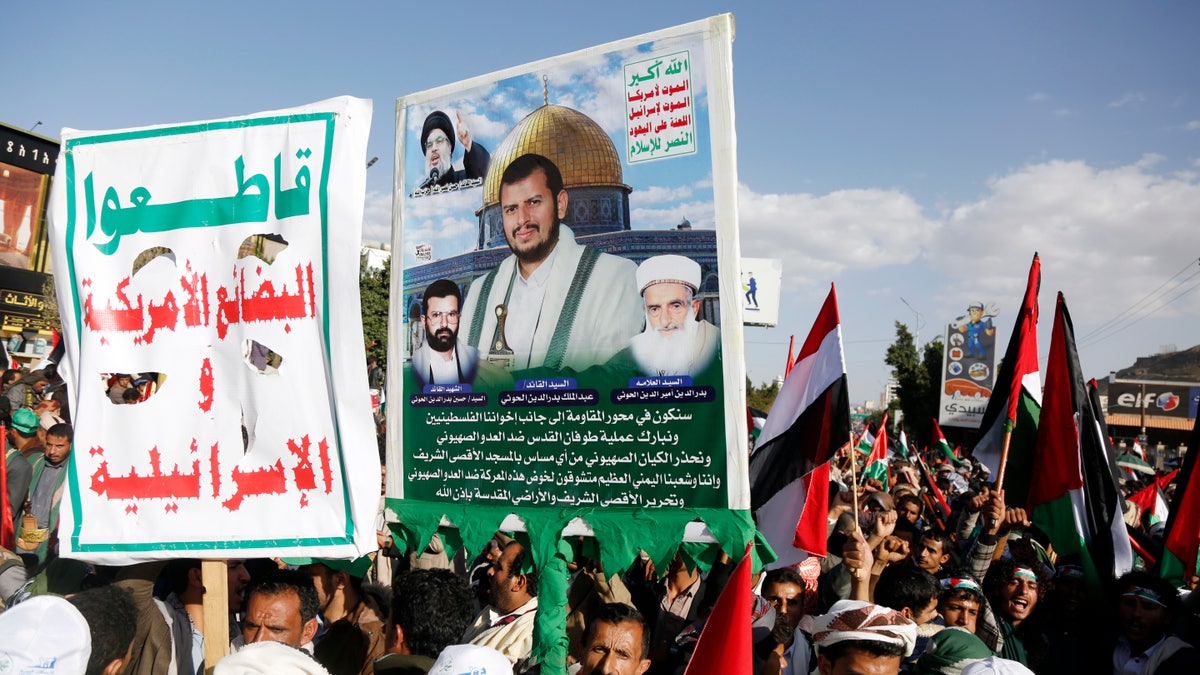 The designation makes it unlawful for a person in the U.S. or subject to U.S. jurisdiction to knowingly provide material support or resources to an FTO, and members of an FTO are inadmissible and – under certain conditions – subject to removal from the U.S. 
A Daines spokesperson said 13 senators have co-sponsored the bill: Roger Marshall, R-Kan.; Bill Hagerty, R-Tenn.; Susan Collins, R-Maine; Joni Ernst, R-Iowa; Marco Rubio, R-Fla.; Roger Wicker, R-Miss.; John Barrasso, R-Wyo.; Cynthia Lummis, R-Wyo.; Bill Cassidy, R-La.; Shelley Capito, R-W.Va.; Pete Ricketts, R-Neb.; John Kennedy, R-La.; Katie Britt, R-Ala. No Democrats co-sponsored the bill.
DEMOCRATS COULD BE SPLIT FOR A 'GENERATION' AS LEFT TEARS 'ITSELF APART OVER ISRAEL'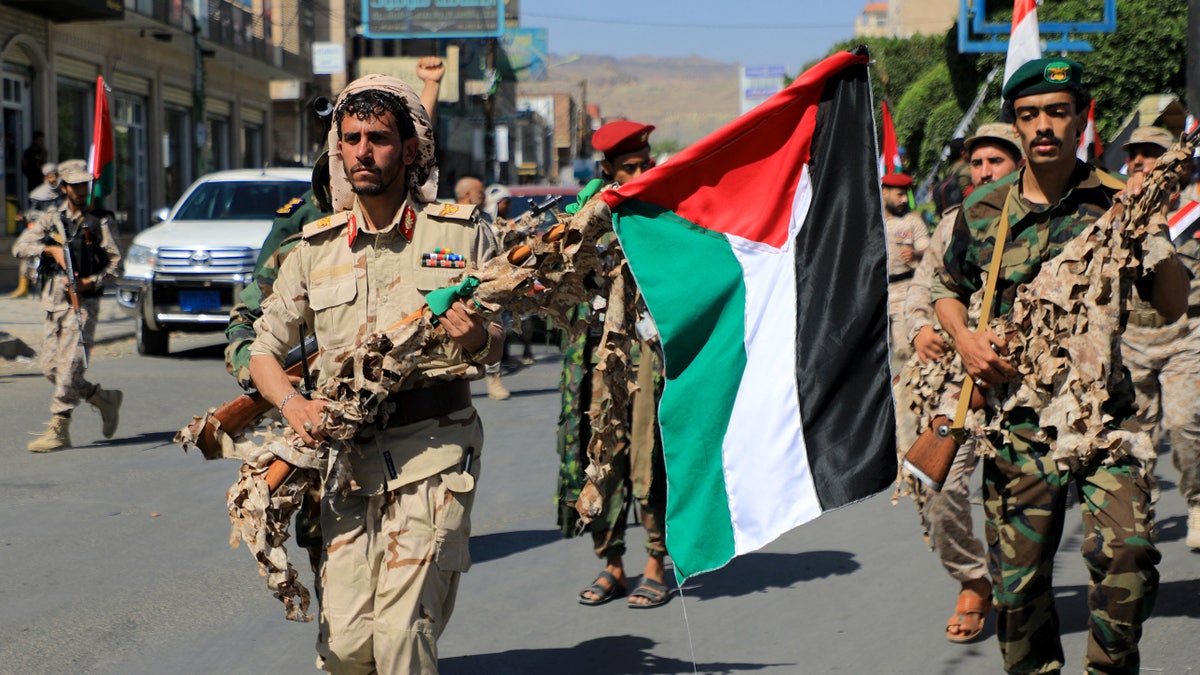 Critics have recently urged the U.S. to consider reclassifying the Houthis as an FTO. The Trump administration applied the designation to the group as one of its final acts, but the Biden administration reversed that decision as one of its first acts upon taking office.
Secretary of State Antony Blinken at the time argued that the administration removed the designation over concerns that it might have "a devastating impact on Yemenis' access to basic commodities like food and fuel."
"The revocations are intended to ensure that relevant U.S. policies do not impede assistance to those already suffering what has been called the world's worst humanitarian crisis," he added. "By focusing on alleviating the humanitarian situation in Yemen, we hope the Yemeni parties can also focus on engaging in dialogue."
CLICK HERE TO GET THE FOX NEWS APP
Senior Pentagon officials last week discussed an expected "significant escalation" of attacks against U.S. troops in the Middle East as tensions flare in the wake of the Hamas terrorist attack on Israel. The U.S. said that preliminary intelligence did not indicate any Iranian involvement in the planning or execution of the Hamas attack on Oct. 7 but that subsequent attacks from various Islamic extremist groups, which have injured dozens of American service members, have "Iranian fingerprints all over them."
"I think it's fair to say when you see this uptick in activity in attacks by many of these groups, there's Iranian fingerprints all over it," a defense official said during a background briefing with reporters.