Global energy developer Orsted abruptly canceled two major offshore wind projects off New Jersey's coast in a blow to President Biden's green energy goals which call for a rapid development of wind energy.
The Denmark-based energy firm said its board of directors voted to ax its high-profile Ocean Wind 1 and Ocean Wind 2 twin projects in response to changing macroeconomic factors, including high inflation, supply chain bottlenecks and rising interest rates. The projects had been personally backed by Democratic New Jersey Gov. Phil Murphy and cited by the White House as proof of "Bidenomics" working.
"We have no choice but to cease development of Ocean Wind 1 and Ocean Wind 2," said David Hardy, Orsted's group executive vice president and Americas division CEO. "We are extremely disappointed to have to take this decision, particularly because New Jersey is poised to be a U.S. and global hub for offshore wind energy."
"We remain committed to the U.S. renewable energy market, building clean power that will create jobs across technologies and states from the Northeast to Texas," Hardy continued. "Offshore wind energy remains an integral solution to helping the U.S. meet its clean energy ambitions, including job creation, a domestic supply chain and a reinvigorated maritime industry."
BIDEN'S WAR ON OIL DRILLING THREATENS TO KILL HIS OWN GREEN ENERGY GOALS: 'A LOT OF UNCERTAINTY'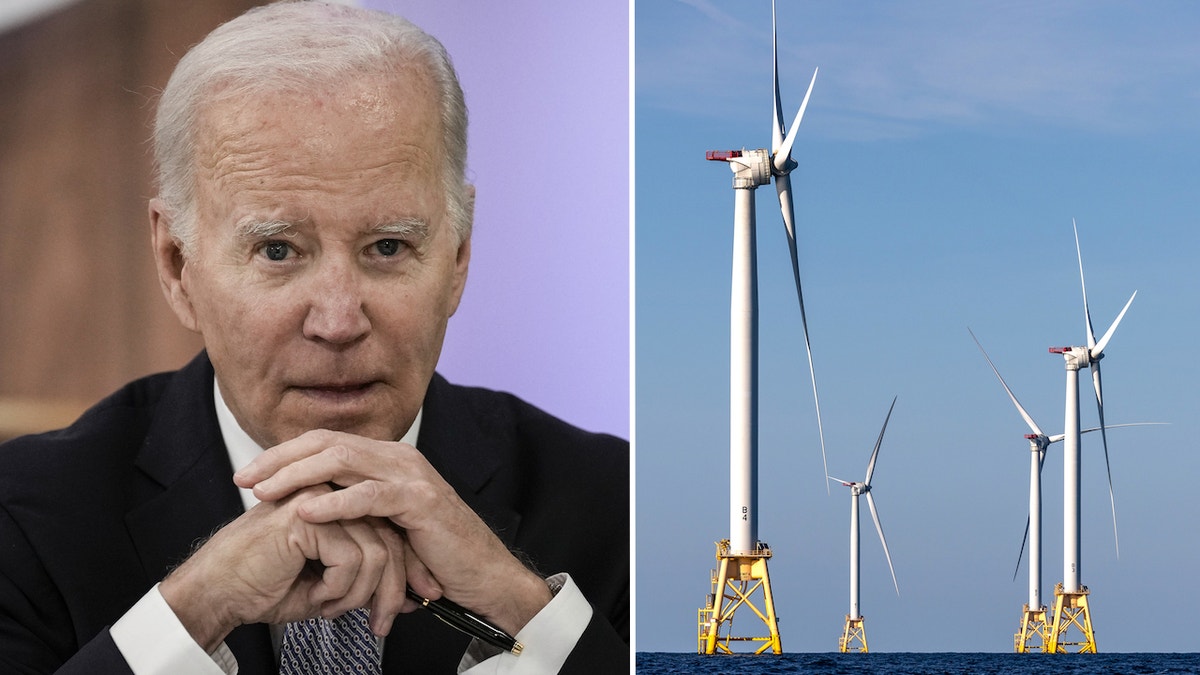 The sudden move, according to Hardy, is part of Orsted's ongoing review of its U.S. offshore wind portfolio. High inflation and other economic headwinds have threatened to sink the nascent offshore wind energy sector with several developers in addition to Orsted announcing plans in recent weeks to reassess their existing projects.
Ocean Wind 1 — which was the first of the two projects and was first proposed years ago after the Bureau of Ocean Energy Management awarded wind energy development leases during the Obama administration — received formal approval for construction by the Biden administration in July. The project was used by the White House as an example of Biden's successful clean energy goals and economic plan.
BIDEN ADMIN IS RUSHING TO INDUSTRIALIZE US OCEANS TO STOP CLIMATE CHANGE: 'ENVIRONMENTAL WRECKING BALL'
"Today's announcement gives the greenlight for construction of another. This project, off the coast of New Jersey, will supply enough energy on its own to power nearly half a million homes. This massive expansion in clean energy construction didn't just happen. It's not an accident. It's Bidenomics in action. Big, bold, and building things," White House National Climate Advisor Ali Zaidi said on July 5. 
"Thanks to President Biden's leadership, the United States will keep seizing opportunities for offshore wind and other clean energy technologies, strengthening our energy security and advancing our climate goals, all while creating good-paying jobs up and down the manufacturing supply chain," he continued.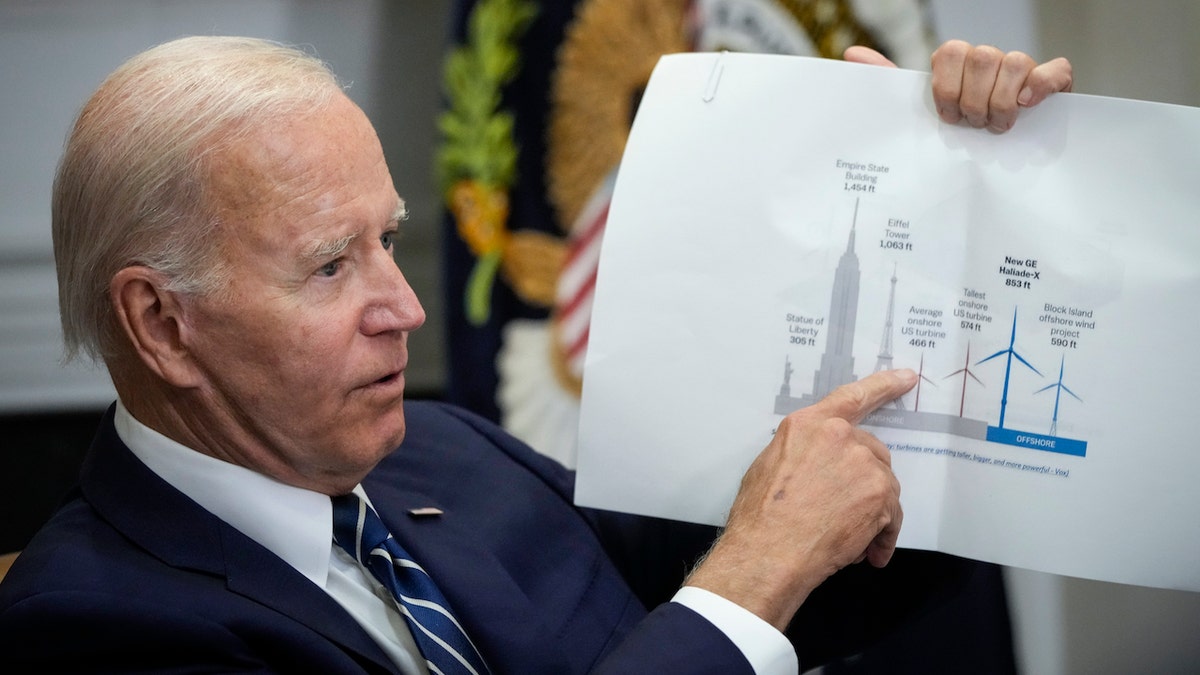 Interior Secretary Deb Haaland added that approving Ocean Wind 1 was a key milestone in the administration's "efforts to create good-paying union jobs while combating climate change and powering our nation."
Additionally, the White House issued a fact sheet on July 20, highlighting how Ocean Wind 1 was an example of Bidenomics in action.
TOP OFFICIALS WARNED BIDEN ADMIN ABOUT DANGERS WIND ENERGY PROJECTS POSE TO FISHING INDUSTRY, LETTER SHOWS
"Today's decision by Orsted to abandon its commitments to New Jersey is outrageous and calls into question the company's credibility and competence," Gov. Murphy said in a statement Wednesday. "As recently as several weeks ago, the company made public statements regarding the viability and progress of the Ocean Wind 1 project."
"I have directed my Administration to review all legal rights and remedies and to take all necessary steps to ensure that Orsted fully and immediately honors its obligations," he continued.
Orsted's announcement could significantly disrupt the Biden administration's aggressive goal of deploying 30 gigawatts of offshore wind energy by 2030, the most ambitious goal of its kind worldwide. 
Just two tiny pilot offshore wind farms are currently operational, while several commercial-scale projects along the East Coast are in various stages of development and permitting. Even if all the currently proposed projects under development were to be completed by 2030, the administration would remain far short of its 30-gigawatt goal.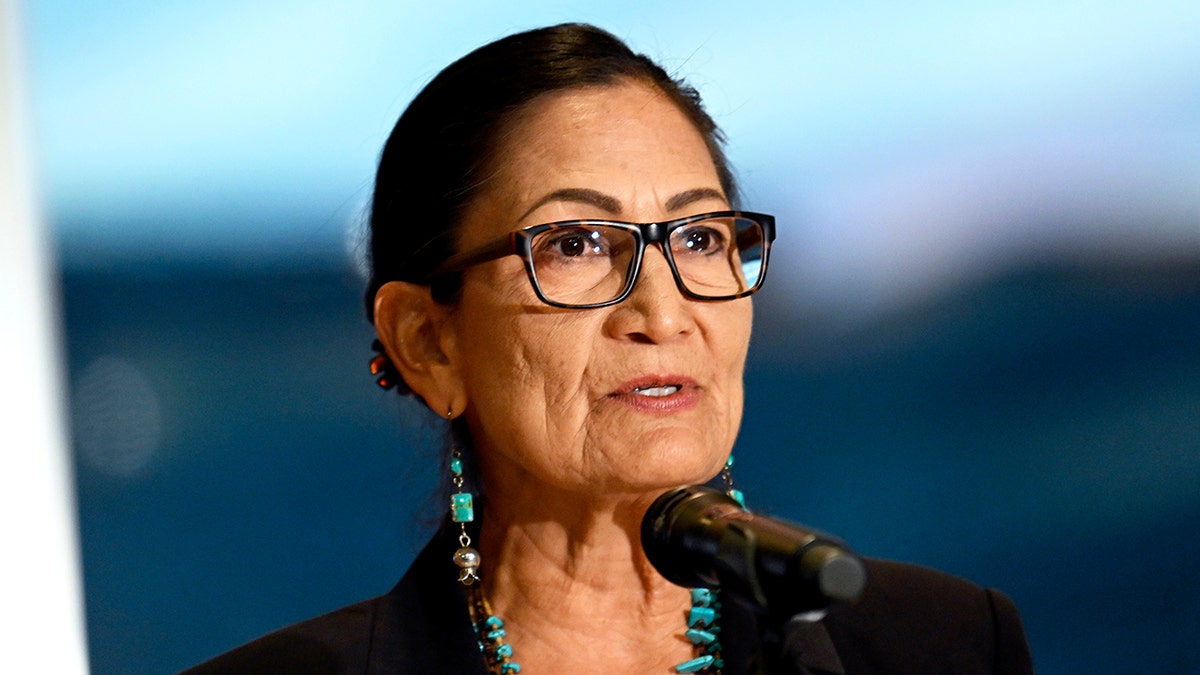 In October, the New York State Public Service Commission rejected requests from a group of offshore wind energy developers who asked to renegotiate existing contracts amid rising persistent inflationary pressures, a decision that could make the projects impracticable.
OFFSHORE OIL AND GAS PERMITTING PLUMMETS TO 2-DECADE LOW UNDER BIDEN
"When green dreams run into hard reality, the results are never pretty," Daniel Turner, the founder and executive director of energy group Power The Future, said in a statement. "Wind power receives billions in taxpayer support, yet we see project after project failing."
"In this case, it's the people of New Jersey left holding the bag," Turner said. "Governor Murphy can rage all he wants about getting back money from the company for coffers in Trenton, but the truth is the green agenda pushed by him and other militant leftists that made today happen. That's cold comfort to Garden State families staring down a long cold winter with soaring energy costs."
Orsted's Ocean Wind 1 and Ocean Wind 2 projects together would have consisted of nearly 200 wind turbines across 161,000 acres in the Atlantic Ocean off the coast of Cape May County. According to the county, the turbines would be as close as nine miles from its coastline and would be visible from every beach in its jurisdiction.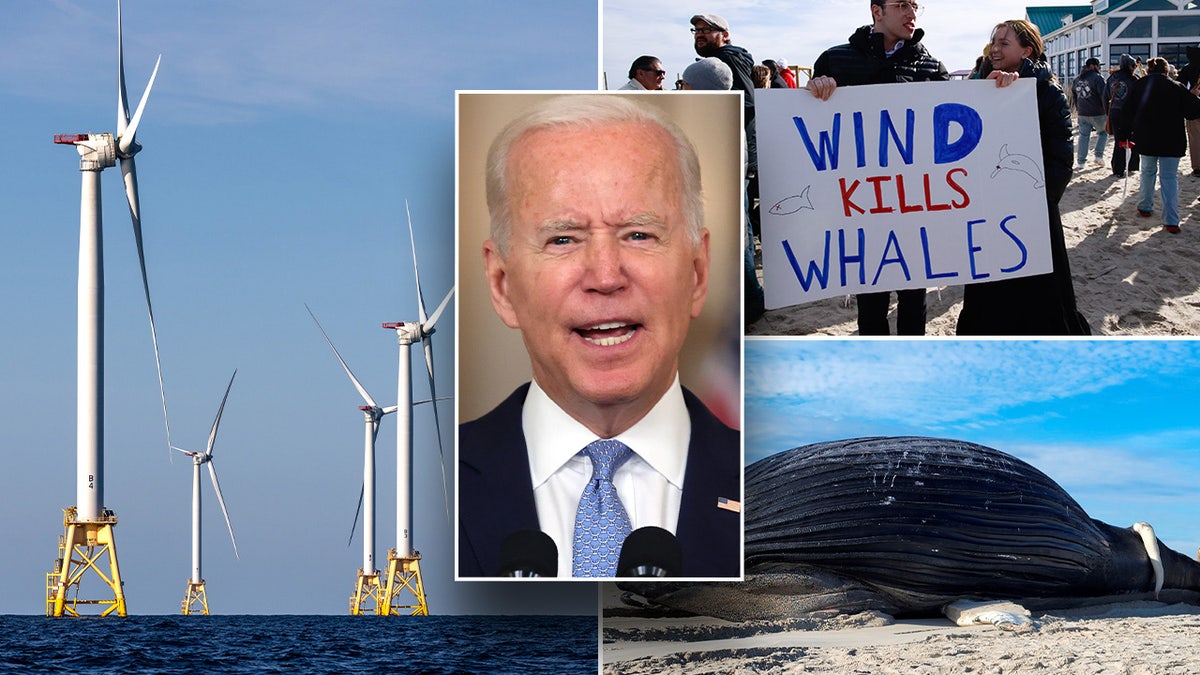 The project would also have two transmission line corridors with one substation in Cape May County. Ocean Wind 1 had been expected to enter operations by 2025 while Ocean Wind 2 would have been operational years later.
A coalition of stakeholders led by Cape May County also sued the Biden administration last month, arguing it had approved Ocean Wind 1 too quickly and without properly assessing negative impacts.
CLICK HERE TO GET THE FOX NEWS APP
 "This is a great day for the Atlantic Ocean. This is a great day for the whales and dolphins. The massive, reckless experiment known as Ocean Wind One has been stopped and Ocean Wind Two abandoned," said County Commission Director Len Desiderio. "There were many who consistently told us that we were wasting our time, that there was nothing we could do about the project being built."
"Well, I am happy that the County Board of Commissioners and so many in our business community and the grassroots groups that have been protesting did not listen to the naysayers," he continued. "We are a small county down here at the southernmost point of New Jersey, but we knew all along that our economy, our environment, our very way of life was at stake."
The White House did not immediately respond to Fox News Digital's request for comment.