Halloween costumes could be limited for Screen Actors Guild-American Federation of Television and Radio Artists (SAG-AFTRA) union members according to new guidelines in support of the strike.
On Wednesday, the actors' union released what appeared to be a flier on how to properly recognize the October celebration without undermining the ongoing strike nearing its 100th day.
"This Halloween, we wanted to make sure our members don't inadvertently break strike rules, and have put together some quick tips on the dos and don'ts for costumes. Check them out and have a spooktacular Halloween!" the pamphlet read.
The tips included not choosing "costumes inspired by generalized characters and figures (ghost, zombie, spider, etc)", not posting "photos of costumes inspired by struck content to social media" and instead dressing up "as characters from non-struck content, like an animated TV show."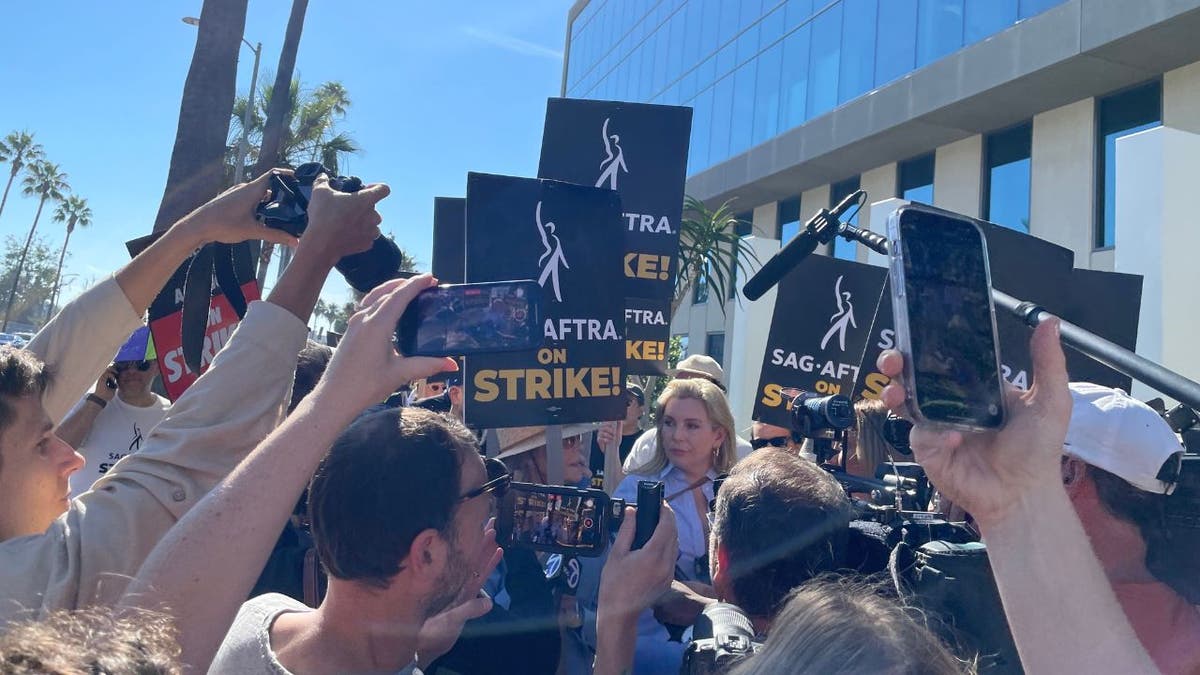 HOLLYWOOD'S A-LIST, INCLUDING MATT DAMON, MARGOT ROBBIE, JEREMY RENNER, REACT TO ACTOR'S UNION STRIKE 
The guidelines concluded, "Let's use our collective power to send a loud and clear message to our struck employers that we will not promote their content without a fair contract."
These tips severely limit choices in popular media characters based on their connections to the strike. Presumably, this would prohibit union members from dressing up as Margot Robbie's "Barbie" character from the box office smash hit 2023 film of the same name.
However, media reports have suggested that certain characters can still be costumes while following strike solidarity. For example, while actors would be discouraged from dressing up as the title character of Netflix's "Wednesday," played by Jenna Ortega, they could possibly dress up as the character as portrayed in the 1992 animated series "The Addams Family."
Fox News Digital reached out to SAG-AFTRA for a comment and has yet to receive a response.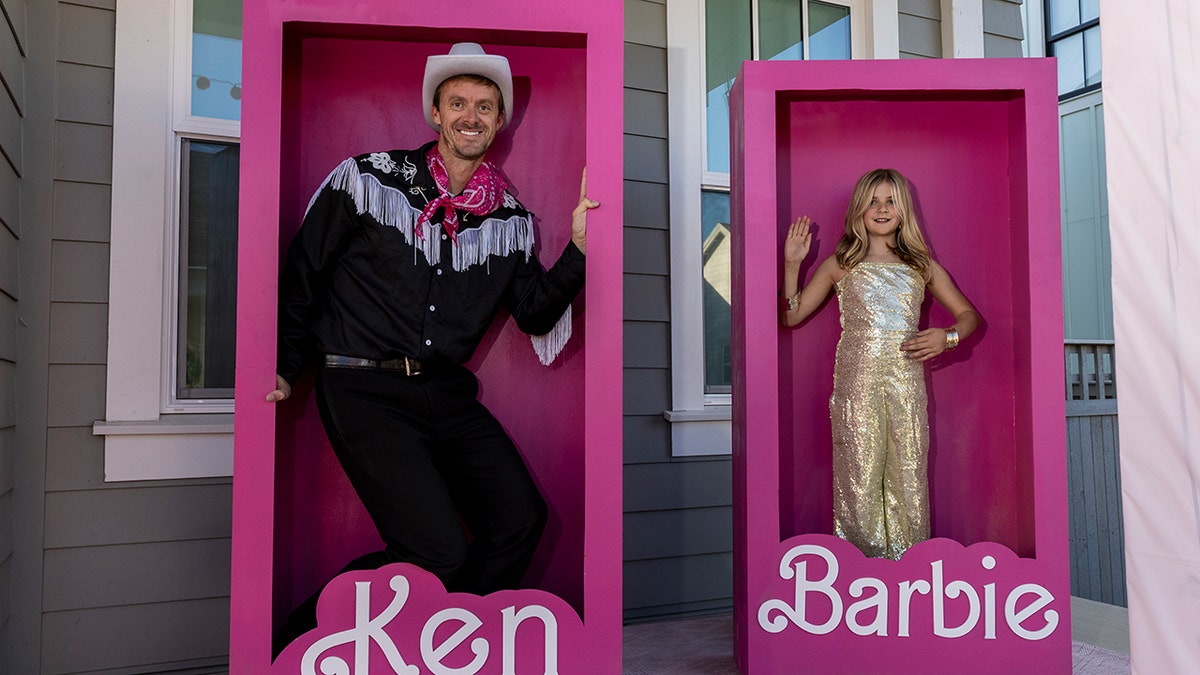 BACKGROUND ACTORS FEAR BEING TAKEN 'ADVANTAGE OF' BY AI, AS UNION AND STUDIO NEGOTIATIONS CONTINUE TO STALL 
Members of the labor union have been on strike since July 13. Negotiations by Alliance of Motion Picture and Television Producers (AMPTP) and SAG-AFTRA to end the strike initially began on Oct. 11. By that night, actors had returned to the picket line with no clear end in sight.
"After meaningful conversations, it is clear that the gap between the AMPTP and SAG-AFTRA is too great, and conversations are no longer moving us in a productive direction," the alliance said in a statement at the time. "We hope that SAG-AFTRA will reconsider and return to productive negotiations soon."
In a statement to social media, SAG-AFTRA condemned the AMPTP for using "bully tactics" against them.
"It is with profound disappointment that we report the industry CEOs have walked away from the bargaining table after refusing to counter our latest offer. We have negotiated with them in good faith, despite the fact that last week they presented an offer that was, shockingly, worth less than they proposed before the strike began," it read.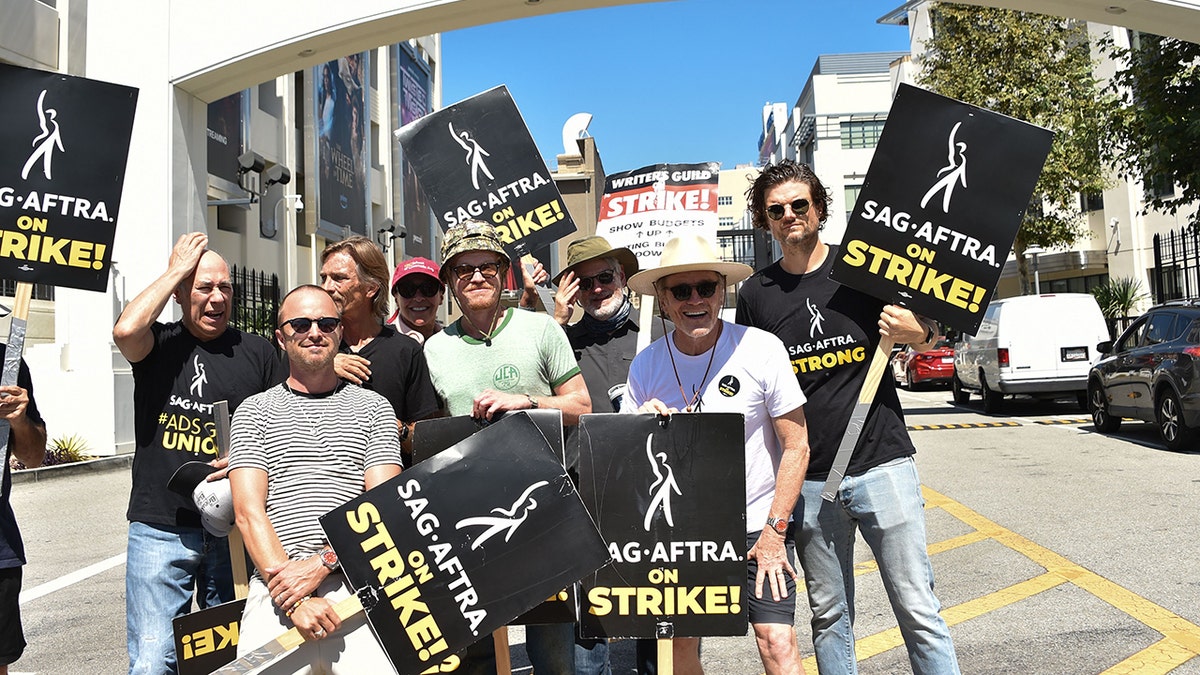 CLICK HERE TO GET THE FOX NEWS APP
For more Culture, Media, Education, Opinion, and channel coverage, visit foxnews.com/media.